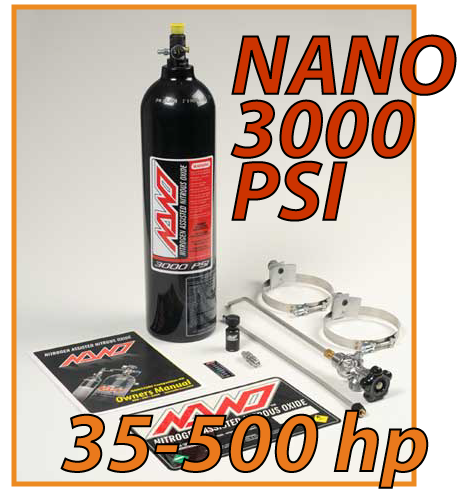 NANO 3000 psi Series Regulators.
Our Most Cost Competitive Regulator.  One kit fits 10, 12  & 15 lb nitrous configurations.
Four Models: Universal (250 hp), Sport (300 hp), Performer (500 hp), and MotoSports
Power Sports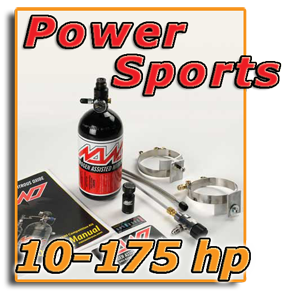 Super compact design supports 2.5lb nitrous systems in a power range of 20 to 175 Nitrous HP. Maintains nitrous bottle pressure at temperatures –20* F. Weight is 3.5 lb installed Length is 12.5". Diameter is 3.51".
Sport Model only
NANO MOTORCYCLE/SNOWMOBILE SPORT
—The 3000 Series     — The Motorcycle/Snowmobile Series
Each Kit comes complete with all the hardware necessary to mount and install the kits.
*Custom Kits Available